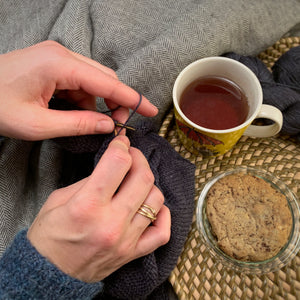 It isn't always possible to get help with your knitting from your grandma or local knitting community. But luckily there are lots of help to find online. We have made a little collection of our favourites. Drops - short videos Besides their well known yarn (and many patterns) Drops also have lots of good short videos showing basic knitting techniques. The videos are short at without extensive chit-chat. For example this video showing slip-slip-knit. The videos are great if you need a technique refresh but a little short if you need to learn it for the first time. ...
---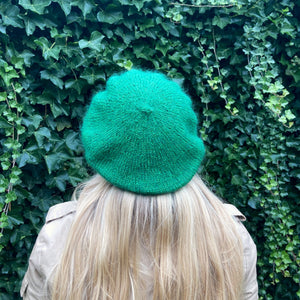 Fashion is a part of knitting. Most often it follows the regular fashion but just adjusted to fit knitting: A couple of years ago we were all knitting vests; last year it was the knitted berets; and lately it has been naturally coloured structured knits. Here are six guesses as to what will be the thing to knit this autumn - so you can get knitting. Colour Blocking The saturated colours have been coming back strong in the last few seasons and that continues into the autumn - now with multiple colours at once. "Colour blocking" is when you have...
---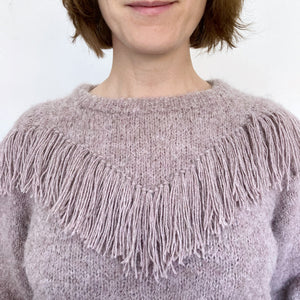 An easy way to update your knits is to add fringes. You can add them without damaging your sweater - so you can always remove them again if you change your mind. Why not jump on this trend and have some fun without having to buy new things - true sustainable fashion! This is how you do it: You will need: yarn, knitted garment, crochet needle, scissors and a piece of cardboard. The cardboard should be the width as you want your tassels long. Wind the yarn around the cardboard (many times!) Cut...
---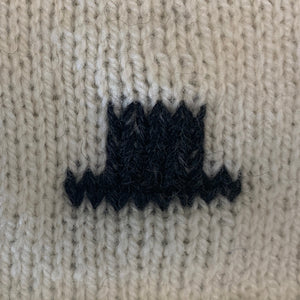 There are lots of ways you can add a little extra to your stockinette works. A very easy and fast way is to use duplicate stitch. It is almost like painting with each of the stitches as pixels. The final result will look almost as if you knitted it like that. When you embroider with duplicate stitch, you pull the yarn - in the colour you want to "paint" - through on top of the existing stitch. It is a good idea to use a yarn similar to the one you knitted in but it can be a bit heavier....
---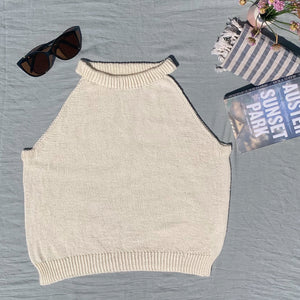 For many the summer might not be the knitting high season but there is no reason for that. There are lots of yarns which are really nice to work with on a hot summer day. Here is a list of the best ones. Cotton Cotton is lovely to wear on a hot summer day. It keeps you cool because it transports heat away from the body, a characteristic repeats itself in organic yarns, but which stands in contrast to synthetic yarns, such as acrylic. In addition, cotton is easy to wash. This is important, as you typically need to wash summer knitwear...
• garn • garnalternativer • sommerstrik