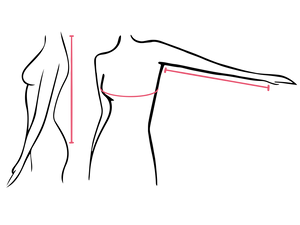 BODY MEASUREMENTS
Bust circumference: Measurement around the bust in cm at the widest point (full circumference).
Back length: Length of the sweater from the back of the neck (excluding neckband) to cast off at the bottom. Given in cm.
Arm length: Measurement in cm from the arm pit to where you want your sleeves to end including the cuff. Note that it is arm legnth and not sleeve length.
DESIGN SELV NU